The Balance Blend treats blemish-prone skin to a naturally healing blend of tea tree, rose geranium, and bergamot. It helps reduce breakouts and balances the skin's natural oils.
Tea tree has anti-inflammatory and antimicrobial properties, used to treat acne. Rose geranium tightens, clarifies, brightens, and prevents scars. Its antimicrobial properties eliminate bacteria that cause acne. Bergamot also contains antibacterial and anti-inflammatory properties, balances oil production, and lightens scarring.
Scent: fresh and floral
Our
is also a firm favourite.
The Balance Balm blend treats blemish-prone skin with a naturally healing blend of tea tree, rose geranium, and bergamot.
Tallow is all-natural animal fat that is extremely beneficial for our skin. It is full of lipids, which are found in human skin cells, that create a protective, yet permeable barrier that maintains moisture, elasticity, and structure of the cell. Unlike plant-based moisturisers, our skin cells readily and deeply absorb tallow because of these lipids. Harvest Moon sources organic, grass-fed cow tallow, rich in a variety of nutrients that benefit our skin.
Our tallow is hand-whipped with organic virgin coconut oil*, which is also known for its ability to reduce inflammation, and infection, and prevent damage caused by free radicals. Finally, blends of organic essential oils add more powerful properties (and delicious scents) to each balm. The result of this magical combination is a light and luxuriously fluffy balm that you can use for your face, hands, and body.
Please note:

Essential oils are not suitable for babies under the age of three months, or for pregnant women in their first trimester. Please consult your doctor about potential skin sensitivity to essential oils. *Rosacea blend is whipped with extra-virgin olive oil, instead of coconut oil.
Our
is also a firm favourite.
Size: 100ml
Store in a cool place.
Due to the nature of this product, no returns or refunds are available.
Ships immediately.
Psssst, you're gonna just love these too…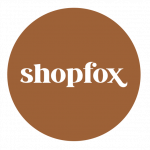 Shopfox
Typically replies in minutes
Shopfox
Hey, it's Lauri from Shopfox!
We'd love to hear if you have any questions or feedback!
1:22