Spiral Japanese Wood Pencil
2B Japanese Wood Spiral Pencil Case
These beautifully designed spiral pencils made by Tools To Live By are the most unique pencil you will find and the perfect addition to your hip selection of stationery!
- 2B graphite pencil lead
- The spiral makes it even easier to handle
Ships in 24hrs, Returns welcome within 10 days of receiving item
Psssst, you're gonna just love these too…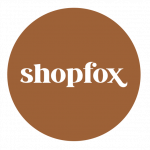 Shopfox
Typically replies in minutes
Shopfox
Hey, it's Lauri from Shopfox!
We'd love to hear if you have any questions or feedback!
0:33