Mechanical Pencil – Brass and Copper
Ystudio Brass Mechanical Pencil With Copper Cap
– One of a kind beautiful heavyweight mechanical pencil by Ystudio.
– Material: Brass and copper
– Size: 9.7mm X 11mm X 144 mm
– 0.7mm lead included inside pencil
– Lifetime Warranty included (free adjustments and repairs)
Ystudio Brass Mechanical Pencil With Copper Cap
- One of a kind beautiful heavyweight mechanical pencil by Ystudio.
- Material: Brass and copper
- Size: 9.7mm X 11mm X 144 mm
- 0.7mm lead included inside pencil
-Lifetime Warranty included (free adjustments and repairs)
Due to the nature of brass, the colour will evolve over time and can be restored by wiping with Brasso if needed
Ystudio products are dedicated to sharing the beauty of words & writing. Made in Taiwan and sold globally, now with us as the only distributor in South Africa, this world-renowned brand creates not just an object, but an object that embodies a deeper meaning. Craftsmanship that is both beautiful and made with sustainability and longevity in mind. Ystudio believes that the value of simplicity in design is very important; as do we!
9.7mm X 11mm X 144 mm
Due to the nature of brass, the colour will evolve over time and can be restored by wiping with Brasso if needed
Ships in 24hrs, Returns welcome within 10 days of receiving item
Psssst, you're gonna just love these too…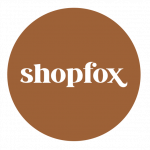 Shopfox
Typically replies in minutes
Shopfox
Hey, it's Lauri from Shopfox!
We'd love to hear if you have any questions or feedback!
0:27