Letterpress Greeting Cards – Pack of 6
6 Letterpress Greeting Cards with 6 envelopes.
6 Greeting Cards with 6 envelopes (6 different designs picked for you)
- Blank Inside
- 125mm x 125mm
- Letterpress printed on premium matte paper
- Made with FSC certified paper
- Premium recycled embossed envelopes
- Perfect for any occasion
Ships in 24hrs, Returns welcome within 10 days of receiving item
Psssst, you're gonna just love these too…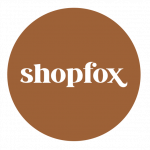 Shopfox
Typically replies in minutes
Shopfox
Hey, it's Lauri from Shopfox!
We'd love to hear if you have any questions or feedback!
1:11