Elephant Eraser made from natural rubber. By Koh-I-Noor.
Elephant Eraser
Koh-I-Noor has been one of the most incredible producers of stationery products for decades and their erasers are a vintage all-time favorite of Cheeky Mantwa. They are soft, erase smoothly and accurately, and are made from natural rubber. Producing since 1896!
4.5cm x 3.1cm x 1.1cm
Ships in 24hrs, Returns welcome within 10 days of receiving item
Psssst, you're gonna just love these too…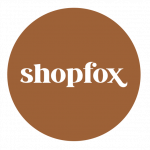 Shopfox
Typically replies in minutes
Shopfox
Hey, it's Lauri from Shopfox!
We'd love to hear if you have any questions or feedback!
0:01