A necklace inspired by the geometric shapes found in Ndebele design. This pendant comes on a 45cm silver chain.
At Maiden Stone, we only use sterling silver, which is a naturally hypoallergenic metal. All of our jewellery is handmade to perfection, giving you a stunning piece of jewellery, that we are sure you will treasure for the years to come.
To clean your jewellery, use a silver dip or polishing cloth to remove any tarnish. Alternatively, soak your jewellery in hot water and sunlight liquid for 5 minutes, then use a soft toothbrush to gently clean any visible dirt that you may see. Excessive cleaning will scratch your jewellery so be wary of that.
When you are not wearing your jewellery, store it in the provided box to avoid scratching it.
Always avoid harsh chemicals (such as bleach and chlorine) while wearing silver jewellery, as these could turn your jewellery black.
Sometimes, life hands you lemons, and sometimes, you find yourself dissatisfied with your jewellery purchase. If you are dissatisfied with your product upon its arrival, please contact us as soon as possible, and no later than two weeks after your order has been delivered. We will gladly exchange your purchase by providing you with a store credit for the amount of your jewellery purchase (the shipping fee will not be included).
Products that may not be returned include:
-Custom orders, or special orders where the jewellery has been modified specifically for you.
-Earrings (For hygienic purposes)
-Sale items
-Jewellery that has been worn and subsequently damaged.
-Items that exceed the two week return period.
Psssst, you're gonna just love these too…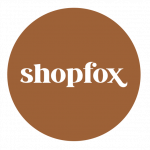 Shopfox
Typically replies in minutes
Shopfox
Hey, it's Lauri from Shopfox!
We'd love to hear if you have any questions or feedback!
1:02