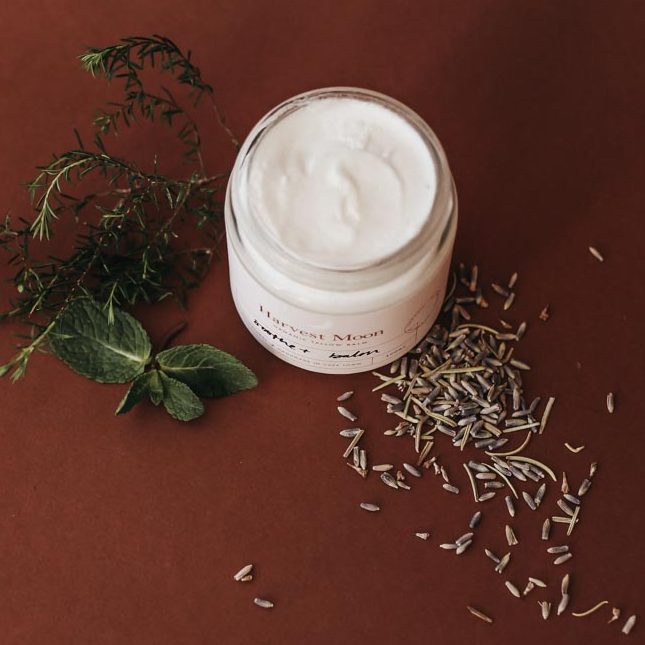 About the brand | Harvest Moon
Hand-whipped organic tallow balms. Tallow is well known for its incredible healing and moisturising properties
Our tallow balm is 100% organic — handmade in small batches with all-natural, local ingredients. Expand our products below for more information!
YES!
It's so light and fluffy AND IT WORKS! 
Your tallow balm is mind-blowing.
I struggle with really dry skin and use ALL the fancy (i.e. expensive) products — nothing has perked it up so quickly. You're on to something great here.
This stuff works like a dream! It's been so good for my face and I've even started using it for my eczema on my hands… they are so much better!
Just wanted to say a maaaaaasive thank you!
My skin hasn't been this consistent and clear since I was on acne medication!!! I'll be back for more and recommending to people!